What Every Professional Services Business Must Know About Videos In Marketing in 2023
Video marketing is not an option in 2023 for professional service providers (consultants, lawyers, business coaches, financial service providers - really, any organization or profession that offers customized, knowledge-based services to clients) - it's a MUST.
In this article, I'll discuss WHY it is a must, WHAT you need to know to help you think through your strategy, and HOW to get it done, quickly and easily!
Video marketing as part of a digital strategy is essential to any professional services business's online marketing strategy in 2023. As a professional services provider, your value lies in information, knowledge, and expertise. But what sets you apart from others - why would someone want to work with YOU? Video helps you to bridge the gap between an unknown service provider, and a known, trusted expert.
Why? People find video more engaging than other types of marketing because it brings information and people to life with visuals and audio. Video is also a more cost effective way to quickly reach potential customers, as people are likelier to watch videos than read long text or image-based advertisements.
Many professional services owners hesitate to implement a video content strategy - to their detriment
Professional service owners often hesitate to engage in video marketing because of the belief that the process of creating video content is overly time-consuming and expensive.
There are believe the video creation process requires a large team of dedicated professionals, including an entire marketing team, video editors, scriptwriters, and video directors, who must be paid for their services.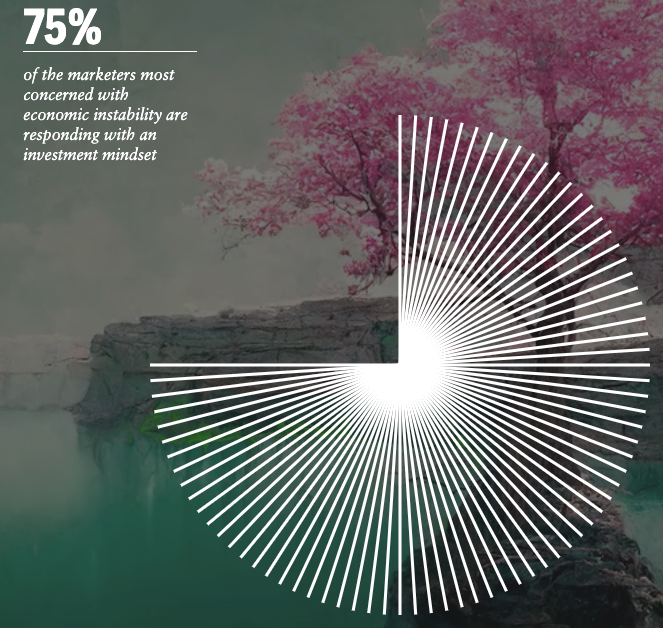 Deloitte 2023 Marketing Trends Report
Additionally, video production is not as simple as taking a few pictures or recording a video on a smartphone. Professional video production and footage takes extensive planning and preparation before filming can begin, which is often a cost point that businesses don't anticipate when considering video marketing.
Another reason why professional service owners may shy away from video marketing is the fear of making mistakes while creating videos. The video needs to be enjoyable and engaging enough to capture viewers' attention and make them want to watch more. If these expectations are not met, it could negatively impact the reputation of the business in question.
Furthermore, video content needs to remain up-to-date with any changes in the market or industry trends in order for it to stay relevant and compelling, which requires additional resources of time and money over time.
Finally, some professional service owners may view video marketing as too risky since there is no guarantee of success. Videos take time and resources to create but may ultimately fail due to low viewership or lack of engagement from viewers.
This can lead businesses to question whether their initial investment was worth it or not if the desired results are not achieved from the campaign. Therefore, professional service owners need to carefully consider the pros and cons before embarking on any type of video marketing journey.
WHY #1: High-quality video content is part of your Freedom Catalysts - Incomparable Market Positioning
In order to have a professional services business that runs like a well-oiled machine, you need to have the highest level of all of the 9 Freedom Catalysts. Catalyst #6 is Incomparable Market Positioning," the highest level of which is defined as,
"You have a clearly defined market position that is demonstrated by the fact that no one can duplicate you/your business in your client's mind. Your business stands out, and stands alone."
For professional service providers, if done right, video is by far one of the most effective ways to achieve this goal - because the opportunity in video lies in demonstrating your unique voice, value, and expertise to specific audience in a way that simply can't be achieved in other mediums. It is a way to connect with a vast amount of people efficiently so that you can achieve the ever-elusive "know-like-trust" factor that is essential in marketing.
Video marketing is great for educating and building trust
Because the nature of professional services is that the value of your business lies in your expertise, building trust with new audiences and potential clients is vital. Video marketing is an excellent way for professional services business owners to build trust with potential clients. Business owners can demonstrate their credibility and competency in their respective fields by creating video content that shows expertise and professionalism.
Furthermore, video marketing can help humanize a brand by showcasing real people behind the scenes, allowing potential clients to connect with the company more personally. Through video content, businesses can also share customer testimonials and success stories to establish trust with potential clients further. Additionally, video marketing allows businesses to showcase their work portfolio across multiple platforms, helping them stand out from the competition and build trust over time.
Moreover, video content offers a unique way for businesses to showcase their expertise and demonstrate credibility. Video marketing can also help humanize a brand by showcasing real people behind the scenes, allowing potential clients to connect with the company more personally.
92.9% of the users like video, and 31.6% prefer how-to videos. For support teams there are numerous different video formats ranging from video training videos to downloadable videos. The user is learning more about brands than merely the brand itself. Millennial and Gen Z users differ, but many are interested in learning. HubSpot reports that consumers prefer low-quality, authentic brand videos, to high-resolution videos that appear fake and inauthentic.
Video marketing improves SEO and boosts conversions and sales
Algorithms have become increasingly sophisticated at identifying video content. This is good, because optimizing your videos will assist in creating more organic traffic (free!).
Companies increasingly report that the average cost of acquiring new customers has increased, so having free traffic that creates leads is more important than ever.
Video content is favored for Search Engine Optimization (SEO) due to the fact that video elements, such as titles, speaker information, video length, and other related metadata can be identified more accurately than text or image-based advertising. As a result, video content is favored by algorithms because it enables them to measure engagement and user intent. This is why companies use video to improve their SEO. When adding videos websites get more visibility for search engines and get better rankings over time.
Furthermore, video content tends to be longer in duration than text or image-based advertising and thus provides more opportunities for users to interact with the video's content. This can lead to higher click-through rates and greater conversion potential. Additionally, video content is often more engaging than other types of other social media posts; this leads algorithms to prioritize video over other online marketing strategies when serving up search engine results and landing pages.
Almost all companies utilizing video marketing can increase lead generation through video. Video has not only changed business marketing but has also revolutionized salespeople and their service teams by supporting and delighting customers. Videos are beneficial throughout the entire flywheel, not just for brand awareness.
WHY: Video marketing encourages social shares, expanding your reach
When it comes to digital and social channels and social media platforms, video as a marketing tool can't be beat. Social channels provide a great opportunity to be found in new markets, and people watch social videos,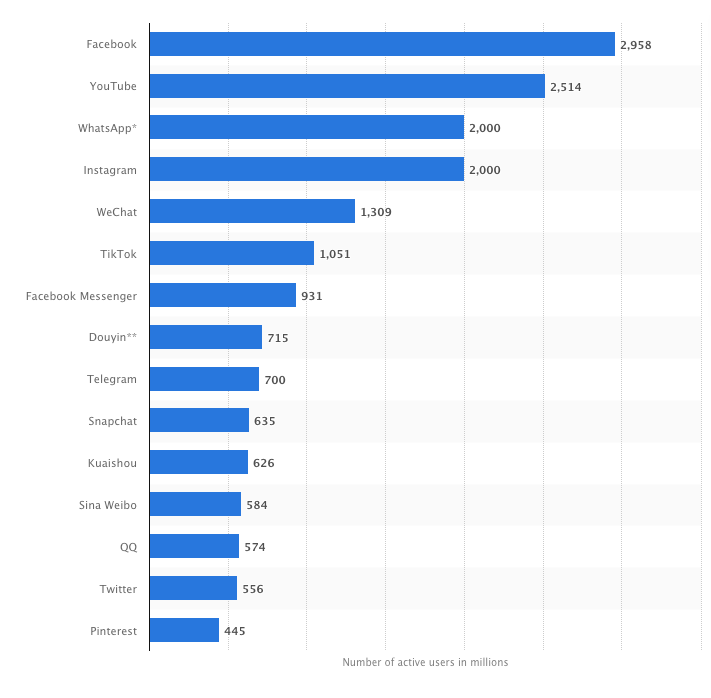 Copyright 2023 Statista Most popular social networks worldwide as of January 2023, ranked by number of monthly active users(in millions)
Strategy - Script - Location - Equipment - Recording - Editing - Posting
How to Build a Professional Services Video Marketing Strategy
When we are thinking about content marketing now, one of the main focuses we need to keep how to develop and maintain brand credibility while focusing on high quality content. To that end, following even a simple strategy can go far!
Here are the basic steps:
Start with your video goals.

Clarify your target audience.

Develop your story and script(s) for your videos.

Determine creative requirements, including budget.

Set a timeline.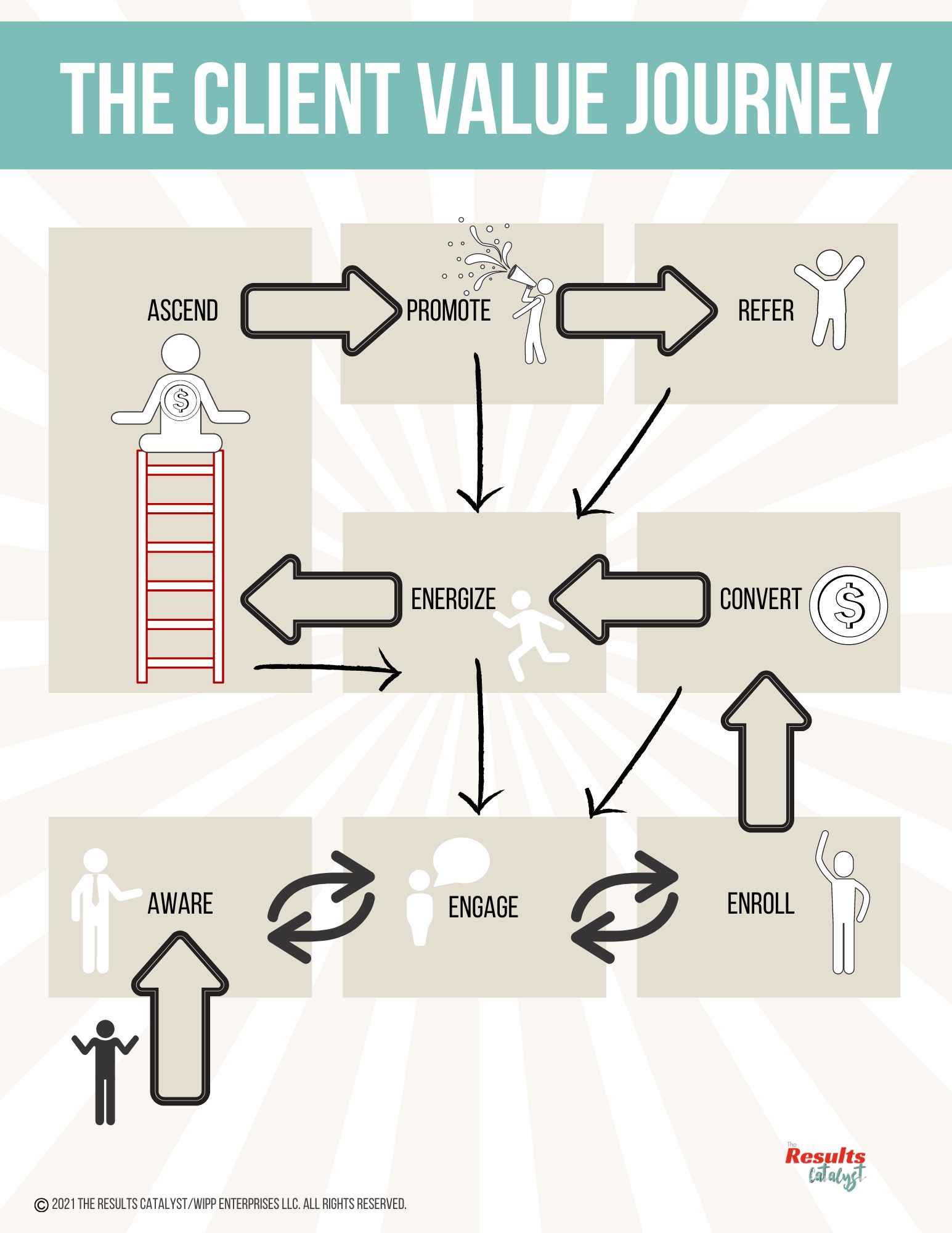 Strategy for your marketing videos should include elements crucial to every stage of the client value journey
Start with your video goals
What are you trying to accomplish with your content marketing strategy when it comes to video?
Your strategic analysis begins with identifying the overall goals of each of your videos. This can include supporting and delighting customers, expanding brand awareness, increasing social shares, and encouraging new market exploration.
Clarify your target audience
Your video style, video format, social media platforms, social media posts, digital marketing budget, your social media channels, SEO strategy and more are all dictated by one simple (but sometimes, not simple) factor: who is the video FOR?
In professional services, one of the most significant factors I see people making a mistake on in this area is not being clear about who the decision-maker really is in a buying decision. This is especially true if the check-writer is potentially a different person!
For example, a corporate consultant that does leadership training may think that their audience is human resources (HR), learning and development (L&D), or some other department that has budgeted for leadership initiatives. However, we've learned over the years that it is often an influential leader within the organization that is driving further leadership initiatives because of the need for the organization to retain talent and level up. In this case, I would argue that the target is not HR or L&D but the leader that will influence the decision and that the video strategy should be geared toward them.
For a lawyer, an example might be a criminal defense attorney. You may think that the defendant is who you should gear all your equipment and strategy toward, but in certain practices, the defendant's parent is often footing the bill and driving the buying of the services.
Knowing who your decisionmaker is further drives the entire video brand story, including all creative decisions, so you must have it right.
Bottom line: knowing who makes these decisions really can impact your marketing campaigns and deliver an even higher return on investment - so it's worthwhile to make sure you, and everyone on your team, is clear and in alignment on who the target audience is so that you can make the biggest impact in the shortest amount of time.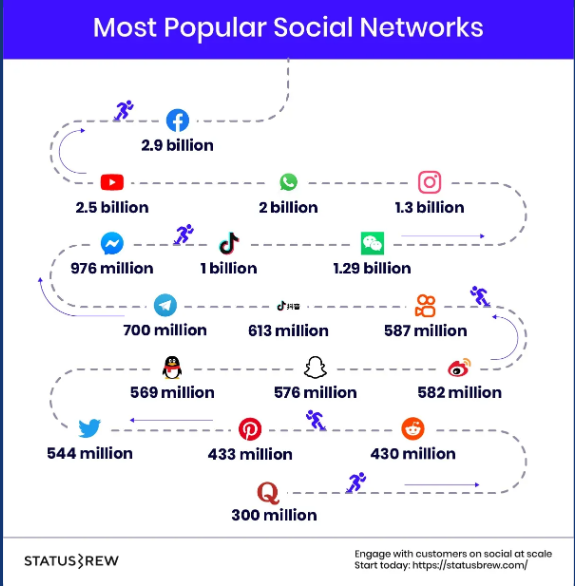 social media & social media posts
12 Types of Marketing Videos That Should Be Included In Your Marketing Strategy This Year
Company Profile Video:
Professional services businesses can use a company profile video to highlight the people, values, and culture of the business. It is an effective way to communicate their brand message meaningfully and engagingly.
2. Case Studies:
These videos provide real-world examples of how a professional services business addressed specific client needs and solved complex problems. It's a powerful way to build credibility with potential clients, by showing them you can handle challenging projects and successfully deliver results.
3. Testimonial Videos:
Showcase your successful projects through customer testimonials that feature satisfied clients talking about their positive experiences with your professional services business.
Webinars:
Take advantage of video marketing opportunities by hosting webinars featuring industry experts who discuss common challenges faced by professional services businesses – this will help you establish yourself as an authority in the field while giving potential customers valuable insight into your capabilities and approach to problem-solving.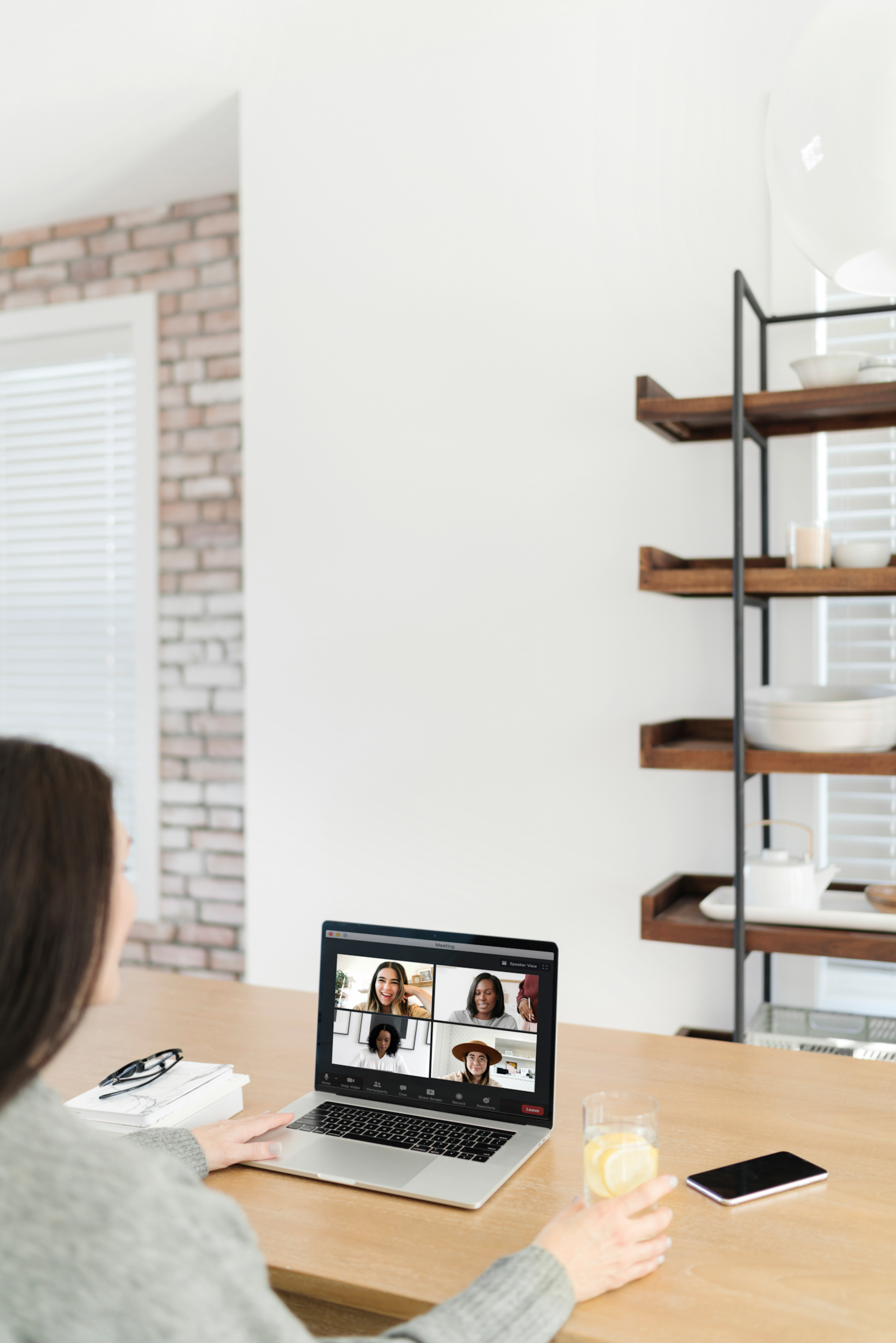 reasons why video calls with clients is important
Product Demo Videos:
Professional services businesses can create videos that demonstrate how their products or services work to potential customers. These demo videos can explain the features, advantages and benefits of using their services. They can be used to showcase features in an engaging way which will help viewers quickly understand the value of the product or service.
Client Testimonial Videos:
A great way for professional services businesses to gain the trust of potential customers is by creating client testimonial videos. These are videos where current clients share their experiences working with the business, outlining why they chose them and what success they saw as a result of using their services.
Explainer Videos:
Videos that explain how something works are an effective tool for professional services businesses because they provide an overview of the company, its values and its mission statement in a quick and easy-to-understand format. An explainer video often includes animation or simple graphics paired with a voiceover artist to make complex topics more understandable and explain any specific terminology used by the business.
An explainer video is great for introducing new products or services, providing technical product demonstrations, or simplifying complex concepts into easy-to-understand explanations that quickly captivate viewers' attention.
Showcase specific problems and pain points

Introduce your product/service as the remedy

Provide a single, clear call to action on what the potential client needs to do to contact your business as the solution to their problem or pain
4. Behind-the-Scenes Videos:
Professional services businesses can use behind-the-scenes videos to give potential customers an inside look into their operations and how they do things differently than competitors in order to set themselves apart from others in the industry. It's also a great way to form a more emotional connection with potential customers on a more personal level and build trust with them ahead of time before making a purchase decision.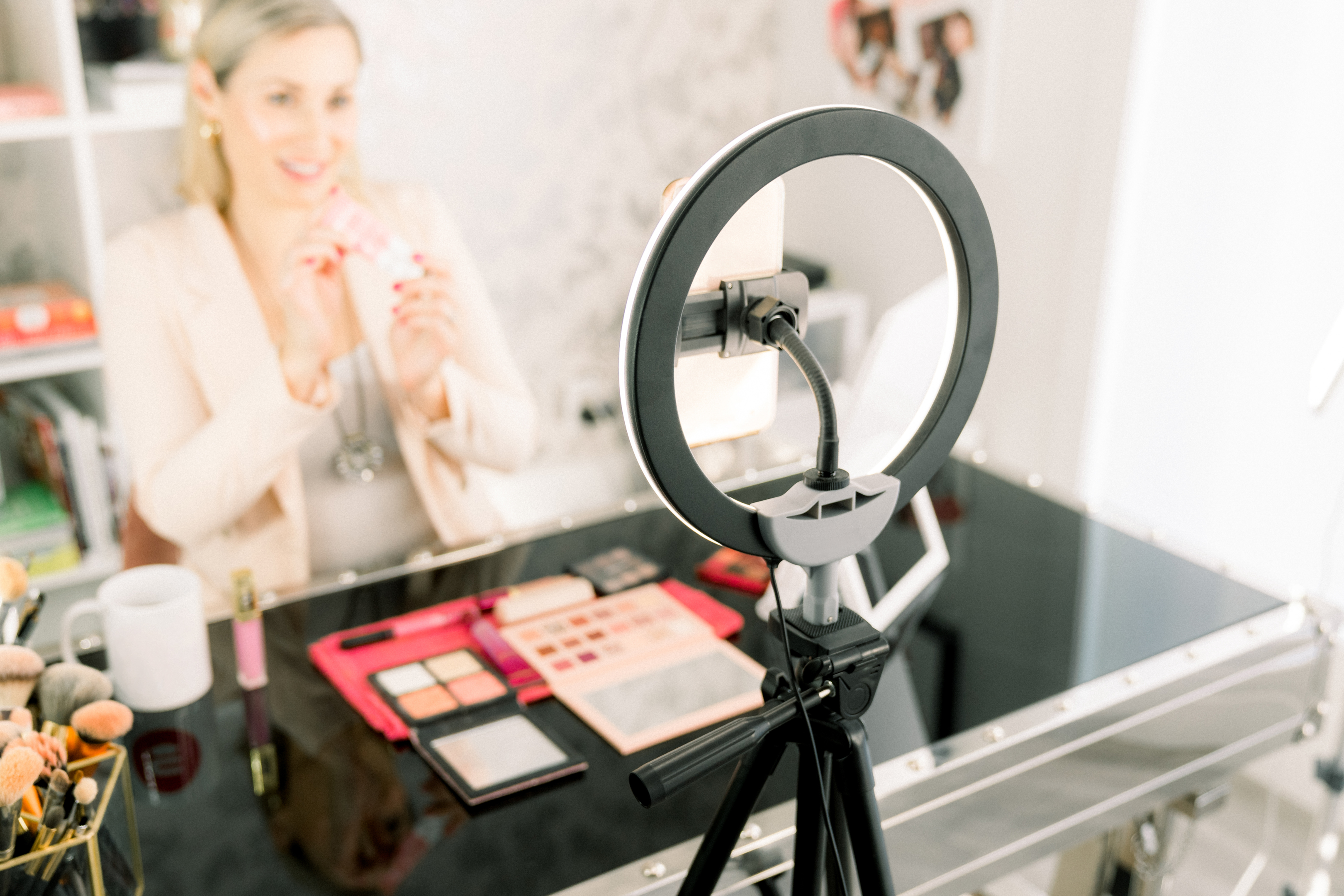 video marketing important for social media channels
5. Tutorial Videos:
Tutorial videos are extremely helpful for professional services businesses because these types of videos provide step-by-step instructions on how to utilize products or services properly in order for users to get maximum benefit out of them when working with the business or using it for personal projects at home or at work.
6. Interview Videos:
Professional services companies can use interview style video content such as one on one interviews with company leaders, staff members, influencers, etc., high quality content that provide helpful information about various topics related to their industry or niche market that potential customers would be interested in knowing more about before making a purchase decision from them. This type of video content helps establish credibility as well as build relationships with viewers by providing valuable information that will help them make informed decisions when considering different options available in the market today.
7. Live Streams:
Professional services companies can use live video streaming platforms like YouTube Live Events or Facebook Live Video feeds to broadcast seminars, events, conferences, webinars and other types of online meetings directly from their website or social media channels so potential customers have access to this type of content without having to leave the comfort of their own homes or offices in order to attend it physically somewhere else like an auditorium or similar venue .
8. Social Media Ads/Promotional Videos:
Professional services businesses can leverage video marketing strategies through social media ads by using short promotional videos that highlight consumers should choose THEIR product or service over competing ones available on the market today so they stand out from all other choices available at present times .
9. Educational Content Videos:
One effective video strategy for professional service businesses is creating educational content such as tutorials, how-tos, Q&A sessions etc., that focus on teaching viewers something new about their respective field so they feel confident enough when deciding whether it's worth investing money into what is being offered by said business .
10. Company Culture/Team Introduction Videos:
Professional service businesses should create company culture/team introduction videos featuring employees talking about what makes working at said company special so potential customers get a better understanding of who they'll be dealing with if decide it's worth signing up (or buying) what is being offered by said business.
Getting Started with Video Marketing in 2023
You can do this to help your audience understand the importance of video advertising. Brands cannot use only written information and images today — it has become uninspiring. Digital marketing has an estimated worth of $135 million. All of these companies have realized the value of videos and have invested to create and distribute the film to the masses worldwide. This expansion will mean you will be behind if you do not publish regularly branded videos. But if your experience was first-hand or experienced, it could be difficult.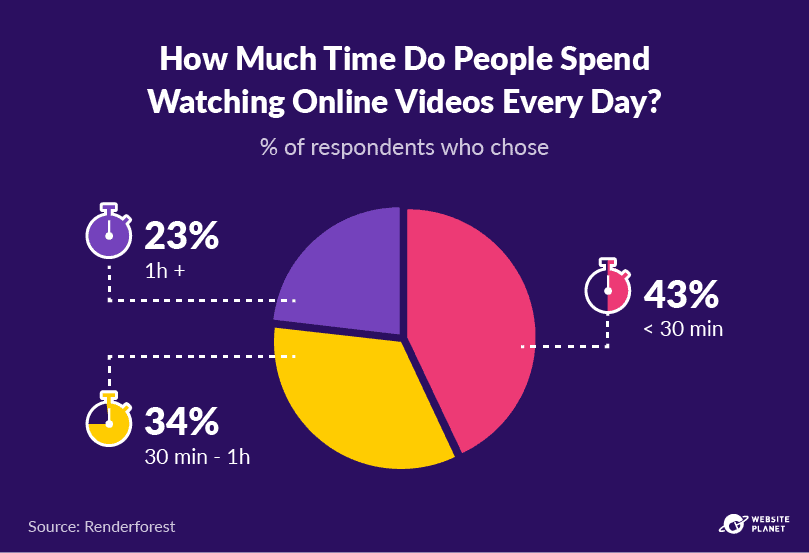 Whether it be a blog post or a product video the augmented reality is video marketing works.
What Are Essential Stages of Video Production?
Strategy - Script - Location - Equipment - Video Shoot/Recording - Editing - Posting
Shoot for the edit
Generally speaking, video marketers prefer recording and editing. The process and the pains are worth learning. If you are in front of a camera and you have a good amount of footage you can think that has given you an interview question. But to a copywriter, perhaps he missed one or more shots which made his job easier for him or her. Let me do a final edit. Keep in mind that all your video footage is editable. It helps you make better decisions and saves you time editing. It's possible to shoot based on edit.
Do a practice read before recording
Read it a few times and observe any difficult pauses and word transitions. We advise you to run a little script through the beginning of the sentences in order to keep your voice warm. You should also consider buying headphones, as these can help you avoid recording errors. For example, you should stand closer to your microphone or invest in a pop filter to avoid tinkering or ringing.
Record, test and listen
What are your thoughts on recording a voiceover in just ten minutes? Usually a professional voice actor needs 10-10 minutes for composing the voiceover. It may seem quite overwhelming, but it's easier to get a different sound than trying to change voiceovers during the video editing part. On any date you are planning to record please keep your noiseless outfit and necklace from falling down. Use stands or teleprompters to record and not to rustle through the scripts. Take time to relax, listen to the audio and listen. Sometimes you just have to drink water to keep going. The video will be published soon.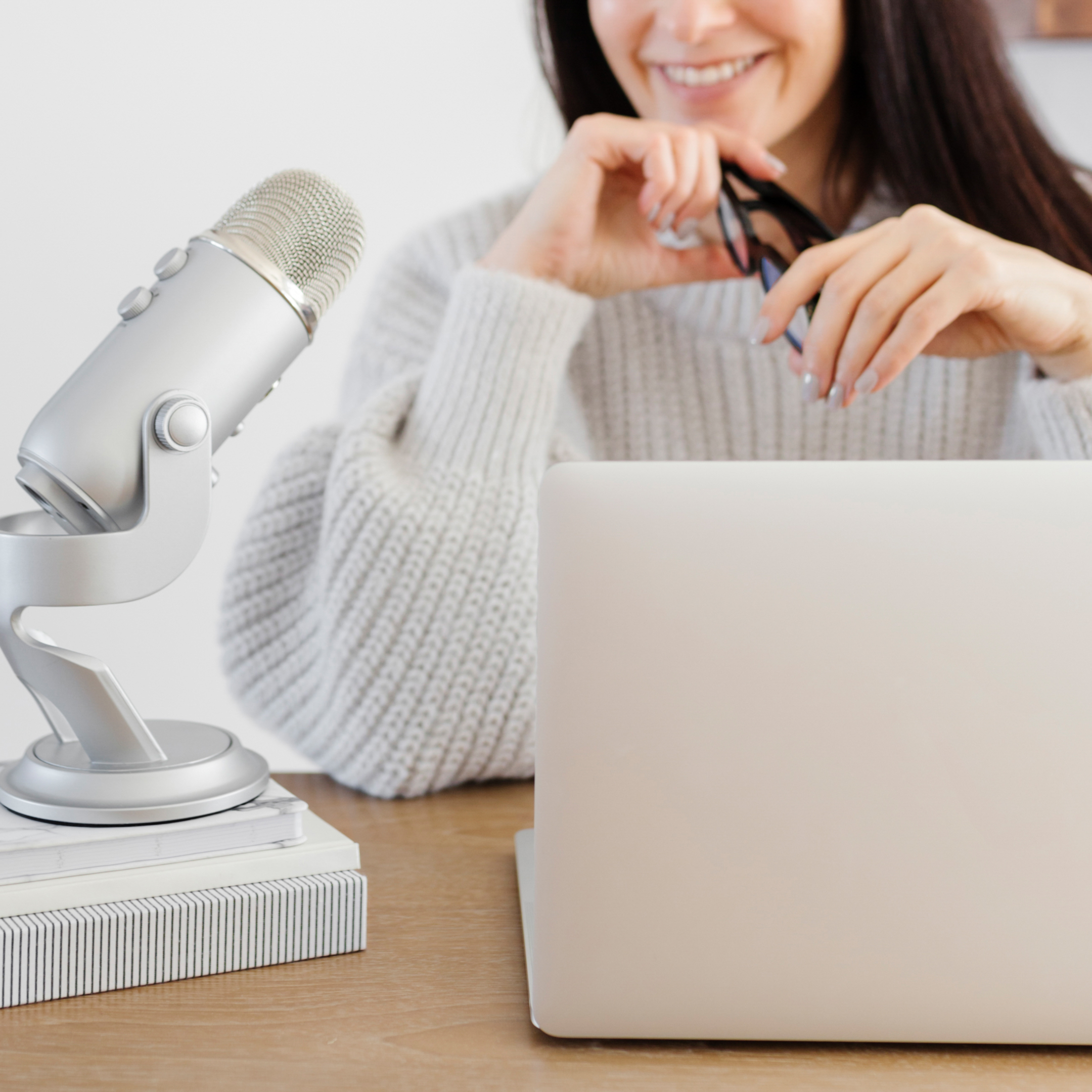 Product video needs are important to boost your audience
Boost your video marketing efforts by creating strong Calls To Action
An effective video marketing call to action (CTA) is a key component of any video campaign. When crafting video CTA's, businesses should consider how their branded video and content can be used to drive viewers to take the desired action. In order for the video call to action (CTA) to be successful, it needs to be clear and concise with an easy-to-understand message that resonates with the intended audience.
When writing video CTAs, businesses should focus on making sure that viewers are provided with an incentive or benefit for taking action. This could include offering discounts, free trials, exclusive content, or providing access to services that viewers may not have previously known about. It's also important for companies to ensure that their video CTAs don't appear too pushy or salesy as this can backfire and cause viewers to become disinterested in the video content altogether.
Video CTAs are most effective when they are tailored specifically for each video campaign and tied into the overall objectives of the video marketing strategy. Companies should think carefully about what type of language they want to use and how they want their video CTA's to look in order to create maximum impact. By following these tips, businesses can increase viewership and engagement with their video campaigns while driving more conversions in the process.
Be consistent – post video content often!
I love videos. However, the more frequently we publish engaging videos the better. If you're working on a major campaign, you can use video for it. In some cases, overlaying a text on the images on your landing page, could help you attract more traffic from organic search.
Shoot video that works on many different screen sizes
As you film the videos make sure you take each shot at the best possible sizes. For example, your audience can see wide screen videos while navigating on Facebook or Twitter.
Conversion Rate
Conversion rate refers to the percentage of visits that are done by clicking on your CTA. If a video is used on your website it will help you convert your visitors into customers and increase the amount of clicks you get.